Bullying is unwanted, aggressive behavior among school-aged children that involves a real or perceived power imbalance.  Bullying includes actions such as making threats, spreading rumors, attacking someone physically or verbally, and excluding someone from a group on purpose. There are three main types of bullying:
Verbal Bullying:  This is when the individual says or writes mean things, this includes teasing, name-calling, inappropriate sexual comments, taunting, and threatening to cause harm.
Social Bullying:  This is relational bullying and it involves hurting someone's reputation or relationships. Social bullying includes leaving someone out on purpose, telling other children not to be friends with someone, spreading rumors about someone, and embarrassing someone in public.
Physical Bullying:  This involves hurting a person's body or possessions.  Physical bullying includes hitting, kicking, pinching, spitting, tripping/pushing, taking or breaking someone's things, and making mean or rude hand gestures.
Cyberbullying is also prevalent; this is bullying that takes place using electronic technology.  Electronic technology includes devices and equipment such as cell phones, computers, tablets, and social media sites.  Cyberbullying is extremely hard to escape for the individual being bullied because it can happen 24 hours a day, 7 days a week, and can reach the individual when he or she is alone.

Children and Domestic Violence:  Children growing up in a violent home often learn that violence in a family is normal.  This type of environment is chaotic.  Because of this, children may try to take on adult roles.  Children exposed to abuse are often unable to develop the coping skills needed to deal with change, frustration, and anger. 
Children and Sexual Abuse:  This form of abuse can include touching children inappropriately, exposing them to pornography, engaging in sexual acts with them or in their presence, and filming, videotaping or photographing children in sexual activity whether real or pretending.  While this form of child abuse does happen by strangers, more often than not the perpetrators are individuals the child knows and trusts.
Voice for Victims - Herman Law: Please review the extensive guide that was created to assist children who have been sexually abused. There is an abundance of information for victims and families, including the warning signs and where to get help: hermanlaw.com/helping-child-sexual-abuse-victims/
Domestic Violence
Domestic Violence and emotional abuse are behaviors used by one person in a relationship to control the other.  Partners may be married or not married, heterosexual, gay or lesbian, living together, separated or dating. 
Examples of abuse include:
Name-calling or put-downs

Keeping a partner from contacting their family or friends

Withholding money

Stopping a partner from getting or keeping a job

Actual physical harm

Sexual assault

Stalking

Intimidation
ANYONE CAN BE A VICTIM!  Victims can be of any age, sex, race, culture, religion, education, employment, or marital status.  Both men and women can be victims.  If you are being abused, REMEMBER:  You are not alone.  It is not your fault, and Help IS AVAILABLE!
LGBTQ (Lesbian, Gay, Bisexual, Transgender, and Queer)
Domestic and sexual violence can happen to anyone, regardless of sexual orientation or gender identity.  Studies have shown that violence occurs in LGBTQ relationships at the same rate as violence in heterosexual relationships.  However, there are unique situations or challenges faced by the LGBTQ community if they are victims of domestic or sexual violence. One example of this is "outing" or threatening to out a partners' sexual orientation or gender identity to family, friends, employers or others.
Elder abuse is a term that refers to any knowing, intentional, or negligent act by a caregiver or any other person that causes harm or serious risk of harm to a vulnerable adult.  Many victims are individuals who are older, frail, and vulnerable and cannot help themselves and depend on others to meet their most basic needs.  Forms of elder abuse include physical abuse, sexual abuse, neglect, exploitation, emotional abuse, abandonment, and self-neglect.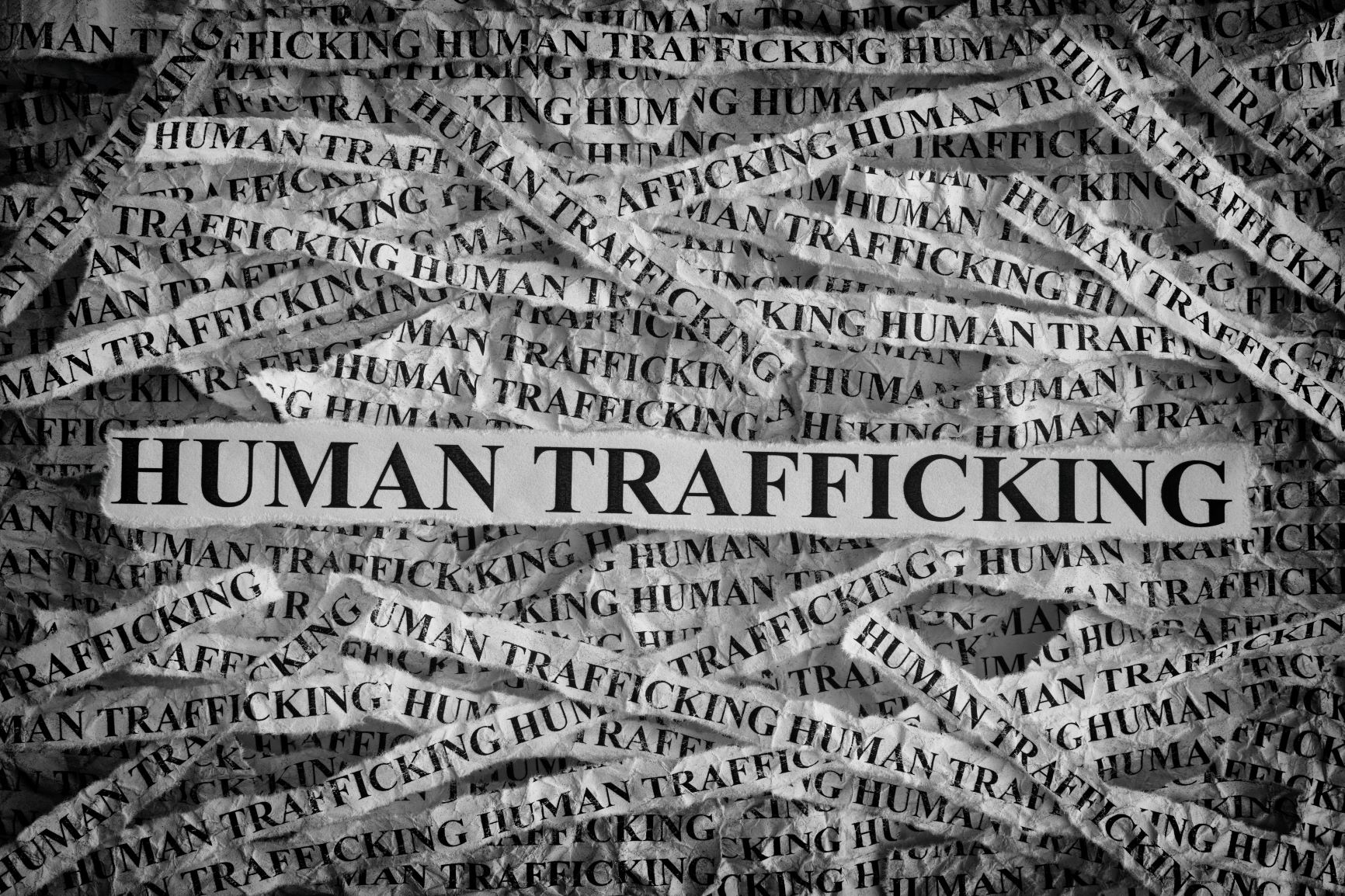 Human trafficking is the trade of humans who are obtained through coercion, abduction, fraud, deception, or an abuse of power for the purpose of exploitation; most commonly for the purpose of sexual slavery, forced labor or commercial sexual exploitation for the trafficker or others; or the extraction of organs or tissues.  Human trafficking can occur within a country or trans-nationally.  Trafficking victims include young children, teenagers, men, and women.  Trafficking is a form of modern slavery, trafficked individuals are found in a variety of industries, including; restaurants, hotels, nail salons, small businesses, commercial sex, agriculture, and construction.  This modern form of slavery is one of the fastest growing criminal industries in the world.
Internet Victimization
Internet Crimes are often thought of as victim-less, however nothing could be further from the truth.  Predators contact teenagers and children over the internet and victimize them by doing the following:
Tempting them through online contact for the purpose of engaging them in sexual acts

Using the Internet for the production, manufacture, and distribution of child pornography

Using the Internet to expose youth to pornography

Enticing and exploiting children and teens for the purpose of sexual tourism, for commercial gain and/or personal gratification
Sexual assault is any involuntary sexual act in which a person is threatened, coerced, forced to engage against their will, or any non-consensual sexual touching of a person.  The continuum of sexual violence includes rape, incest, child sexual assault, ritual abuse, date and acquaintance rape, statutory rape, marital or partner rape, sexual exploitation, unwanted sexual contact, sexual harassment, exposure, and voyeurism.
Rape is a crime.  It is motivated by a desire to control, humiliate, and harm. Rapists use sex as a weapon to dominate.  Victims can be of any age, sex, race, culture, religion, education, employment, or marital status. Both men and women can be victims.  Sexual violence can happen to anyone regardless of gender, race, age, socio-economic status, or religion.  Sexual violence can occur at any time and be perpetuated by anyone.  It is a common misconception that most strangers commit sexual assaults. You are more likely to be sexually assaulted by someone you know--A friend, date, classmate, neighbor, relative, or co-worker, than by a stranger in a dark alley.  
Since most children seek approval from adults, they are vulnerable to abuse.  The use of physical force is rarely necessary to draw a child into sexual activity.  Offenders know this and take advantage of children in this way, often grooming them for sexual assault.  The grooming process includes building trust, bestowing favors, alienating others, demanding secrecy, and violating boundaries.
Victims of Sexual Assault are:
3 times more likely to suffer from depression

6 times more likely to suffer from post-traumatic stress disorder

13 times more likely to abuse alcohol

26 times more likely to abuse drugs

4 times more likely to contemplate suicide
Sexual Harassment
Sexual harassment is bullying or coercion of a sexual nature, or the unwelcome or inappropriate promise of rewards in exchange for sexual favors.  Sexual harassment can occur in a variety of circumstances, often, but not always, the perpetrator is in a position of power or authority over the victim due to the differences in age, or social, political, educational, or employment relationships.  Victims can be of any age, sex, race, culture, religion, education, employment, or marital status.  Both men and women can be victims as well as perpetrators.
A stalker can be someone you know, a past intimate partner, or stranger.  Stalking occurs when an individual repeatedly watches, follows or harasses you, making you feel afraid or unsafe.  Legal definitions of stalking can vary from state to state; the following is a list of examples of what stalkers may do:
Show up at your home or place of work uninvited or unannounced

Send you unwanted letters, emails, text messages, and voicemails

Leave unwanted items, flowers, or gifts

Use social networking sites and/or technology to track you

Make unwanted phone calls to you

Damage your property
Adolescents and adults are often unaware that teens experience dating violence.  In a nationwide survey, 9.4 percent of high school students reported being hit, slapped, or physically hurt on purpose by their boyfriend or girlfriend in the 12 months prior to the survey (Centers for Disease Control and Prevention, 2011 Youth Risk Behavior Survey).  Dating violence can occur in person or electronically and may occur between a current or former dating partner.
FACTS:
44% of victims are under the age 18; 80% are under age 30.

One out of every six American women has been the victim of an attempted or completed rape in her lifetime (14.8% completed rape; 2.8% attempted rape).

In 2003, 1 in every 10 rape victims were male.

78 million men in the U.S. have been victims of sexual assault or rape.

15% of sexual assault and rape victims are under age 12.

93% of juvenile sexual assault victims know their attacker.
According to the U.S. Department of Justice's National Crime Victimization Survey, there is an average of 237,868 victims (age 12 or older) of rape and sexual assault each year.
According to the U.S. Department of Justice's NCVS study, rates of sexual assault fluctuate depending, in part, on the time of year.  Summer has the highest rates of rape and sexual assault, while winter and fall the lowest.
Out of every 100 rapes, 40 are reported to the police, 10 lead to an arrest, eight are prosecuted, four lead to a felony conviction, 3 rapists will spend even a single day in prison.
Approximately 2/3 of rapes were committed by someone known to the victim.
One in four women (24.3%) and 1 in 7 men (13.8%) aged 18 and older in the U.S. have been the victim of severe physical violence by an intimate partner in their lifetime.
Nearly half of all women and men in the U.S. have experienced psychological aggression by an intimate partner in their lifetime (48.4% and 48.8%, respectively).
References:
RAINN. (2009). Retrieved from https://rainn.org/statistics
The National Domestic Violence Hotline. (n.d.). Retrieved from http://www.thehotline.org/is-this-abuse/statistics/